I love 創作女歌手 the indie female singer songwriters
From how I like 陳綺貞 (Cheer) I guess my taste is just biased towards more indie kinda music.
Number 1: 陳綺貞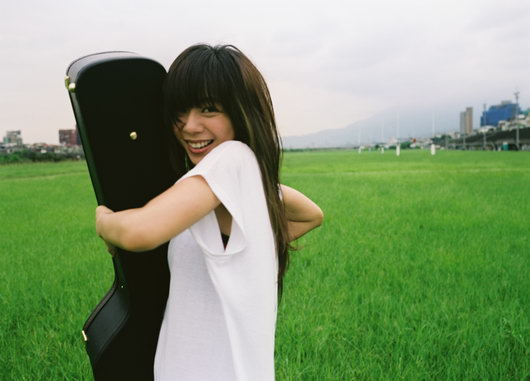 Always is the number 1 in my heart.
Her voice, her singing, killing me softly. Although I have not much experience, but her lyrics just so simple and melancholy...
People gave her a nick of "Indie Diva" or "Indie Queen". Just a guitar and voice, that's all. Simple, yet meaningful and beautiful.
I am proud of her, secretly I am actually glad that I can have her songs to my own if she is not very popular among my friends.
I think I play her songs over and over, listen over and over. Everyday there are some new changes I found, I never get tired of her.
Number 2: 蔡健雅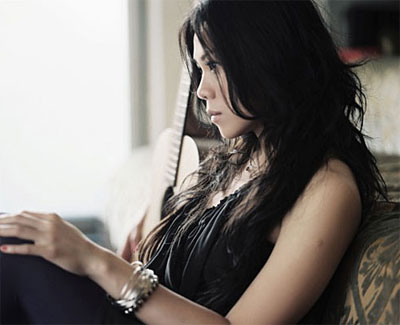 Kinda almost totally different from Cheer. But Cheer still wrote her a song: 路口, which i like very very much.
Love the songs in "My Space" because of the unplugged versions of the songs she has been singing.
Of course, everyone loves her voice, which sings in a way that I feel she is tired out from the complexity of city life.
Number 3: 戴佩妮
A girl from Johor Bahru.
I think, I am really impressed by her talent in art. Photography, song writing, guitar, video direction.
I enjoy her ballads but I do not like her angst genre songs. There is this song 吹嗶嗶 in the new album which I will surely skip.
Number 4: 張懸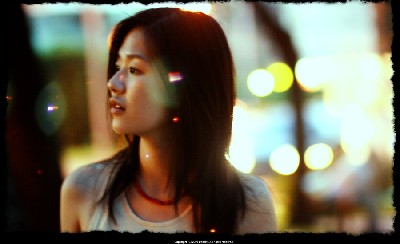 Scream... I'm screaming, I'm losing all of it.
My all time favourite song, "Scream". I guess many people would think that this is some angst-filled song but the song is but silent scream. Can listen to it repetitively for dunno how many times.
Another Taiwanese indie song writer. Love her lazy voice but again, not noisy songs.